CONVERGENT SOLUTIONS GROUP
A Value Added Reseller of network infrastructure and next-Generation unified communications systems. Providing the systems and solutions for the workforce of the future. Organizations  need anytime, anywhere communications and digital workflows that not only streamline business processes but also provides increased business presence and customer awareness.
Empowering Business Communication Experience through Premise and Cloud based Voice, Video, Mobility, & Data Solutions.
With Our Customers Every Step of The Way

EVALUATE
Our consultants work with your team on business optimization and productivity enhancements through digital transformation, business intelligence, and workflow optimizations while maintaining business objectives. We can provide the right solutions and help you choose the best infrastructure and consumption model.

DESIGN
Our team of experts will generate and present state of the art solutions to seamlessly and efficiently integrate revenue driven intelligent technologies into your organization with premise-base, cloud or hybrid solutions -resulting in positive impact and system sustainability.

IMPLEMENT
Dedicated professionals with decades of experience ensure implementations are completed with the utmost accuracy and clarity, while maintaining trust and coordination with entities involved. Our documentation, project planning, open and consistent communications allow us to deliver best-in-class results and success.

SUPPORT
Year-round protection and peace-of-mind to you and your affiliates from our certified technicians, engineers, project managers, and management teams. Impressive Service Level Agreement (SLA) standards adhered to throughout the partnership ensures success and smooth running operations.

MONITOR
Premises-base systems, we have you covered! In the Cloud, we still have you covered! CSG is always there. Our Network Operations Center (NOC), providing 7x24x365 system performance & alert monitoring, trouble resolution, as well as our round-the-clock onsite dispatch team. You are never alone or left with the feeling of, "what do I do now?"
What are the right models for your organization?
Premise or datacenter, private, public, or hybrid cloud, perpetual or subscription…
Let us show you the strategic advantages of these models!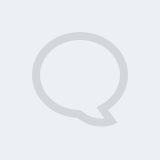 What Our Customers are Saying
"Working with everybody at CSG has been an absolute pleasure. Everybody is always Professional, courteous and very knowledgeable. I would recommend your
services to anybody…"

 .. Network System Manager .. 
"The repair was successful and I really appreciate you guys reaching out to the end-user and informing him the repair was made…great customer service!"

 

.. Director of Plant Operations ..
"…taken the time to get to know us and our business and has become an extension of our telecom team. CSG is always available and we know that we can count on them to get us any information or services needed for our business."

.. Vice President, IT Infrastructure ..
We Service Enterprise Customers in